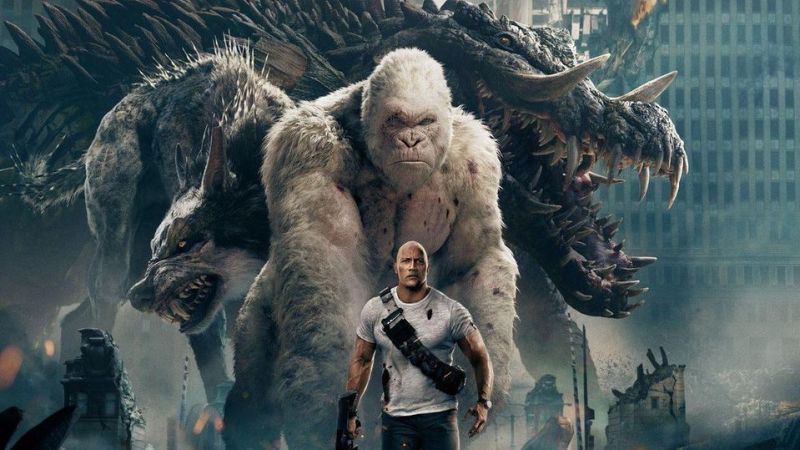 The top 10 most downloaded movies on BitTorrent are 'Rampage' tops the chart this week, followed by 'Ready Player One'. 'Escape Plan 2: Hades' completes the top three.
This week have three newcomers in chart. Rampage 2018 is the most downloaded movie.
The data for weekly download chart is estimated by TorrentFreak, and is for informational and educational reference only. All the movies in the list are Web-DL/Webrip/HDRip/BDrip/DVDrip unless stated otherwise.
This week's most downloaded movies are:
(1) Rampage   IMDB : 6.3 / Trailer
(2) Ready Player One   IMDB : 7.7 / Trailer
(3) Escape Plan 2: Hades   IMDB : 3.9 / Trailer
(4) Blockers   IMDB : 6.6 / Trailer
(5) Sanju   IMDB : 8.8 / Trailer
(6) Avengers: Infinity War (HDCam)   IMDB : 9.1 / Trailer
(7) A Quiet Place   IMDB : 7.8 / Trailer
(8) Ant-Man and the Wasp (Cam)   IMDB : 7.7 / Trailer
(9) Super Troopers 2   IMDB : 6.5 / Trailer
(10) Tomb Raider   IMDB : 6.6 / Trailer
Most downloaded movies via torrents can be found at LimeTorrents.cc